Interweaving Faith and Fitness
So You Can Live The Life You're Called To
and find freedom in working out
Join the SD Fit Well community and learn the tools to truly love and care for the body you were gifted
Faith
Scripture and Truth to help you navigate your health and fitness through the lens of the gospel
Fitness
Energy-renewing, life-giving, confidence-building, feeling-sexy-in-your-own-skin kind of workouts
Food
Seeing nutrition from wholistic view. Working out and eating healthy from a place of already good - not striving to be good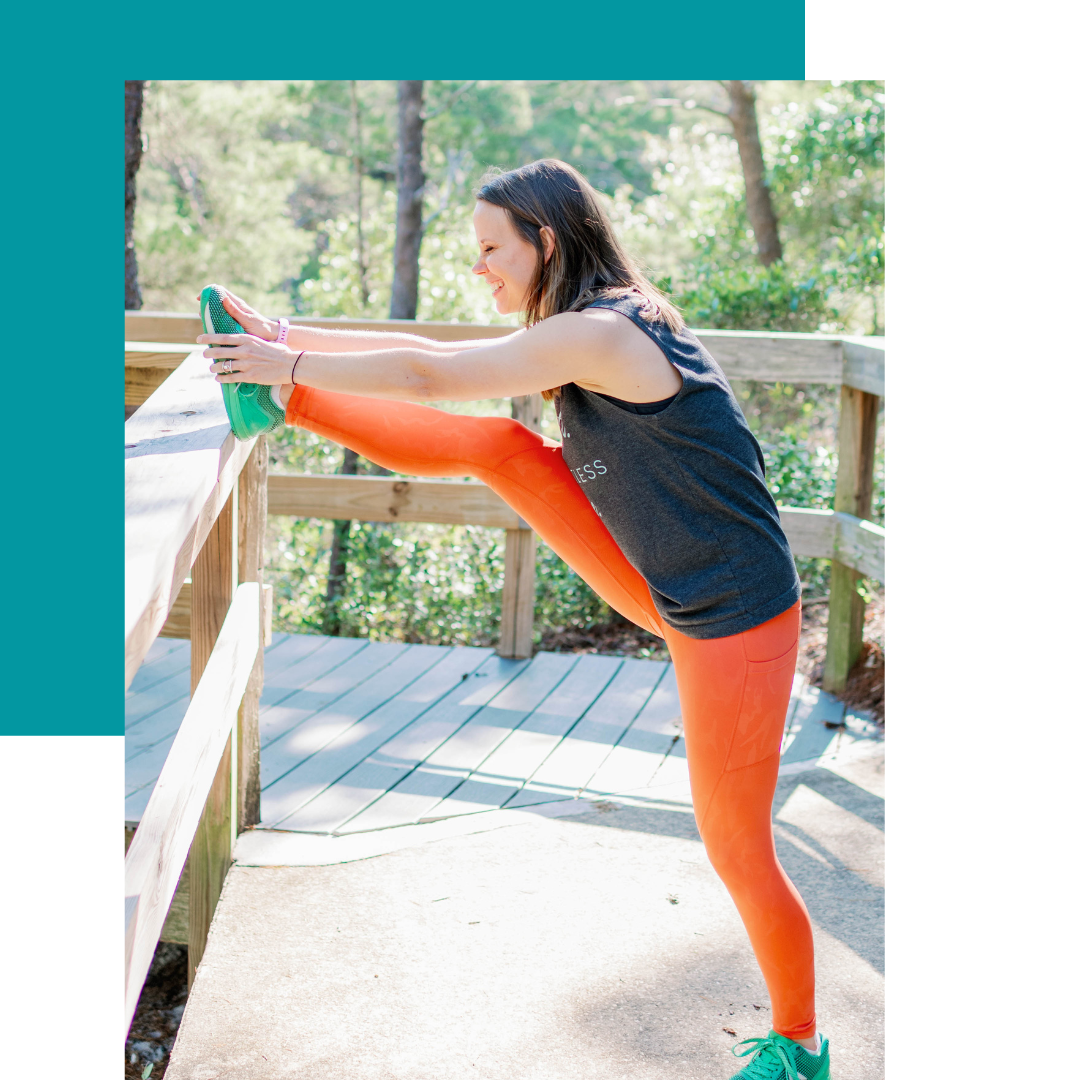 Pause for a moment - Is your current health and fitness routine helping you or hurting you long-term?
Imagine yourself a year from now: Life is throwing you a whole bunch of lemons, but you know that no matter what life throws at you or how busy you get, you are still maintaining and remaining consistent with your workouts and your food choices. Sound too good to be reality? It's not, and I'm here to show you how. 
One Workout At a Time with The SD Fit Well App
YOUTUBE AND PINTEREST WORKOUTS WILL ONLY GET YOU SO FAR IN YOUR HEALTH AND FITNESS JOURNEY
but a strategic program and community will help you see results faster than the yo-yo cycle or random workouts
FIND YOUR RHYTHM
It can be tough to find that sweet spot between taking care of your family and taking care of yourself. You don't have to do it all, and finding a rhythm that works for you is key. The SD Fit Well Method was built to make health and fitness work for YOU, not you work for it.
FEEL JOY IN EXERCISE
With encouragement in the SD Fit Well Community your exercise and healthy eating can become a GET to, instead of a HAVE to. While you might feel guilty for prioritizing your health and fitness, we help you remember that taking care of yourself will make you a better Christ-Follower, woman, wife, or mom.
CANCEL OUT THE NOISE
It can be tough to navigate all the information out there about health and fitness, but taking it one step at a time while working on one healthy habit at a time is key to your journey.  When you cancel all the noise, you'll stop comparing yourself to others and feeling inadequate, and find your own fitness journey as unique as you are.
Hey, I'm Shaela, and I used to be in the yo-yo cycle of health and fitness
It wasn't that long ago that I was where you are now, and I know what it feels like to want to reach my health and fitness goals only to consistently fall short and never be satisfied. In fact, the only thing I could count on in my health journey was never maintaining the health and fitness I wanted. My fitness journey left me depleted, anxious about my health, and trapped in an endless cycle of losing and gaining weight. But I found a better way, and you can too.
Over the past 10 years, I've helped numerous women find freedom in their health and fitness journey. To go from striving to attain a certain goal weight or physique, to finding joy in movement and food without obsession. All because we look at our health and fitness through the lens of scripture and faith.
Hear what people are saying...
"Thank you so much for creating the SD Fit Well App! It is definitely a must have for Christian ladies!"

No other workout program I have ever done is like this! I did the Busy Woman Workout this morning!! It was great! I LOVE LOVE the scripture during the rest segments!!! And I love the demonstration of each move, and as I as working out along with you, I thought how neat that I could play worship music or listen to an encouraging podcast while I work out , or just let God speak to my heart! "
Jenn, Certified Nurse Coach
"Shaela truly has a passion for helping busy women squeeze fitness into their life"
I love how passionate she is about helping women see themselves how Christ sees us. He created us, and now we get to nourish our bodies well and move our bodies and we are to honor Him and thrive in everything that we are doing. The SD Fit Well App is beautiful, easy to use with tons of resources and programs. What I love most about her workouts is that you are training your body but you are also seeing scripture on your screen so you are filling your mind on things above.
Whitney, Homeschool Mom to 4
Imagine feeling free in your fitness journey

 
I've been where you are. 
When I first started my health and fitness journey I focused on all the wrong tools to give me the healthy and fit life I thought I wanted – which was a stellar body with 6 pack abs. I didn't realize that in order to have a healthy lifestyle life-long I needed habits, knowledge, and an understanding of my body through the lens of scripture. I made all the wrong choices. It was through those choices that the Lord grabbed ahold of my heart and showed me a better way to view my health and fitness, a God-honoring way. Through this, He gave me the heart to guide and teach other women how to avoid the mistakes I made and live their health and fitness journeys with joy instead of obsession or neglect.
Download 6 Common Mistakes Keeping You from Success In Your Fitness Journey
And How To Fix Them: A Faith-Based Guide